Introducing Branded Mobile Apps
Iconico can publish mobile apps with your branding to both the iOS App Store and the Google Play Store so every client can always monitor the equipment they bought from you.
Branding
The Monitoring App will carry your branding, including:
App Icon.
Sign In screen Logo.
Color Schemes.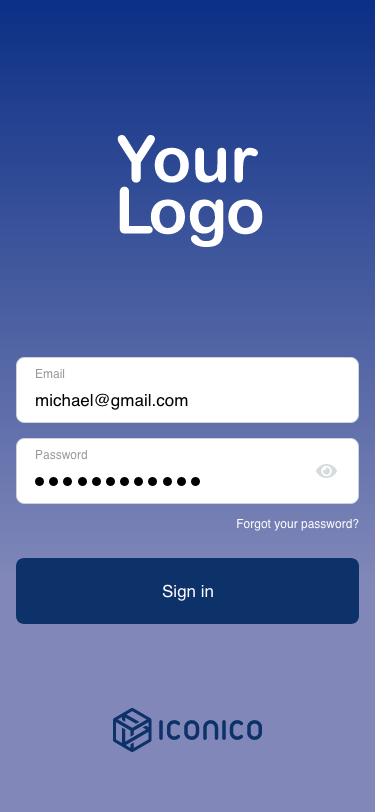 Monitoring
Each client that you sold equipment to, when it is being monitored, will have free access to the mobile app to view all relevant information about the equipment.
Here, they will:
View all locations where equipment is installed at (e.g. different supermarkets that have installed refrigeration equipment you manufacture).
View all equipment installed at each location.
See at a glance if alarms are being triggered for each location, in both maps and lists (e.g. a supermarket is showing 3 high priority locations in the past hour).
See at a glance if alarms are being triggered for each equipment  (e.g. a refrigerator is showing two temperature alarms being triggered in the last hour).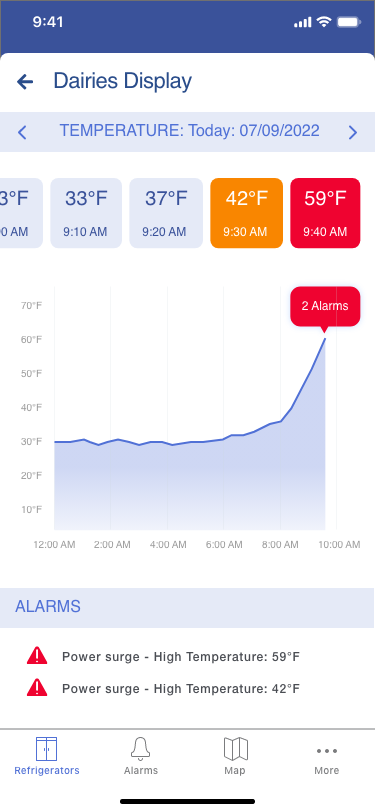 Notifications
You and your clients can receive an instant push notifications (or cloud to device messages) for any alarm that is triggered in the system.
Also, notifications can be sent via:
Email.
SMS (text messages).
Slack.
And more... just ask for availability.
These notifications and alarms will then include all relevant information about the event, allowing you to troubleshoot potential problems and find the root cause.